About Us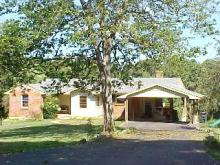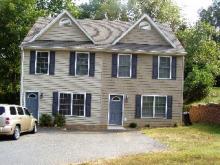 Brownstone Properties, Inc. was founded in 1998 and is established as Lynchburg's premier property management company specializing in property and association management. We have a strong commitment to our community and are dedicated to supporting those who help make a difference in the lives of others.
Brownstone provides years of property management experience and a solid understanding of the needs of both property owners and tenants. We attentively serve owners of single-family homes, apartment complexes, townhomes, duplexes, small to mid-sized commercial properties, and property owners associations. Brownstone's professional team of maintenance technicians, management supervisors, and administrative staff strives to provide timely service and to be responsive to the needs of our clients. We offer complete, personalized management support for your investment properties.
Our management team has been professionally serving tenants and property owners for over 25 years. We are a company committed to providing our clients invaluable service with a distinct focus on property management. Brownstone Properties is a well-established, trustworthy, property management company, committed to assisting you with your rental property needs.
Brownstone Properties, Inc. is a locally owned and operated property management firm. Our office is located at 3720 Old Forest Road, Lynchburg, VA 24501. We are a licensed real estate firm in the State of Virginia. Brownstone Properties, Inc. is a registered corporation in Virginia and is fully licensed through the Commonwealth of Virginia Department of Professional and Occupational Regulation as well as insured and bonded.
All regulations set forth by the Virginia Real Estate Board, Virginia Residential Landlord and Tenant Act, Federal Fair Housing Act, and other regulatory agencies are strictly observed.